St Patricks Day is just around the corner. Sunday, March 17 to be exact. To help you avoid the dreaded pinch, we've rounded up perfect St Patricks Day shirts for the whole family.
St Patricks Day Shirts for Women
For women, we found three adorable shirt options. Pair either of these three options with a pair of raw hemmed jeans and a pair of converse and you'll be feeling comfortable and cute.
This first option is such a festive print! The grey relaxed fit shirt will be comfortable as is or with a chunky sweater thrown over it.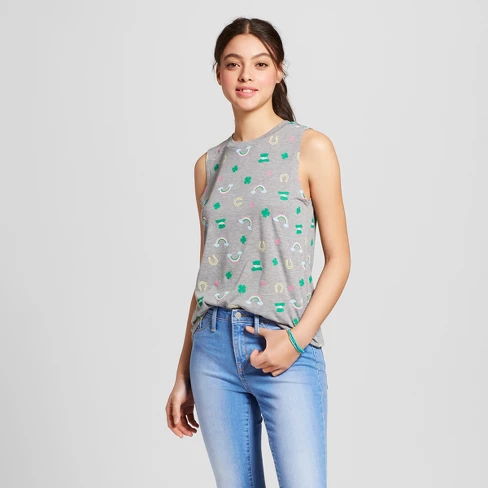 Are you a mom or mom to be? Then this next St Patricks Day shirt is for you! The bright green color and fun font make this pull-over easy to wear and festive.
Our last pick is perfect if your St Patricks Day plans include heading to a bar for some beers. This football inspired shirt is effortless. Pair some joggers with it and you'll be the most comfortable one there.
St Patricks Day Shirts for Men
Men are creatures of habit and love extreme comfort. We've taken that into account and rounded up two different styles for the man in your life.
Old Navy seems to have knocked it out of the park in terms of festive men's St Patricks Day shirts. These tees are a super fun shade of green but also festive and fun! They are also currently $14.99, so you can't beat the price!
Need a shirt that shows off your funny side? Then this sweatshirt is for you! Not only do you get prime shipping with this shirt, but you also have a wide variety to chose from.  You can select the shade of green you want to whether you want a sweatshirt or t-shirt.
Kids
What is cuter than a little kid dressed up in their festive apparel?! Below are our favorite St Patricks Day shirts for kids.
Have a house full of girls obsessed with JoJo?! Then this is the only link that you'll need here.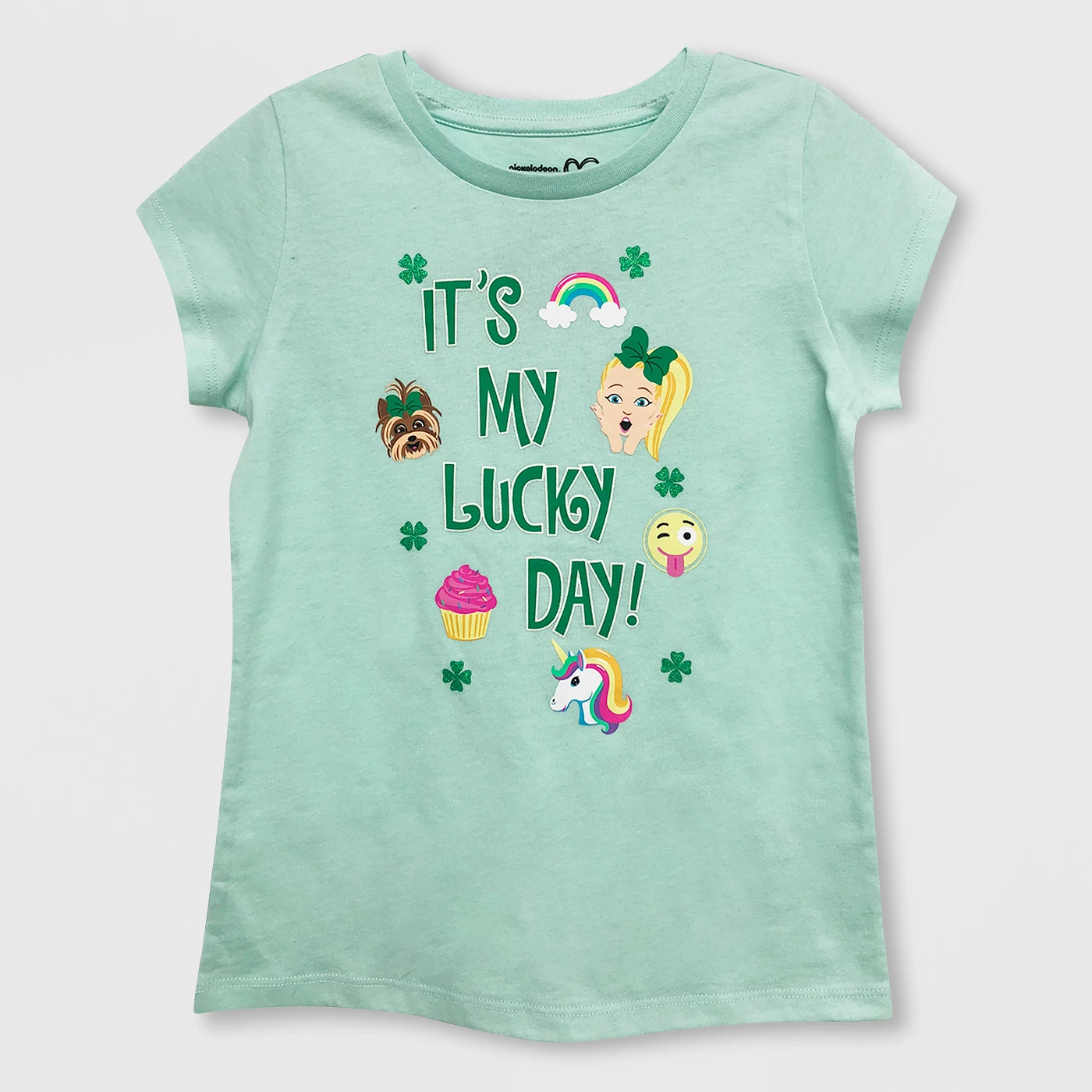 Whether you're dressing a girl or boy, this unisex shirt would be perfect. Fun emoji style pictures make this a versatile shirt for any child.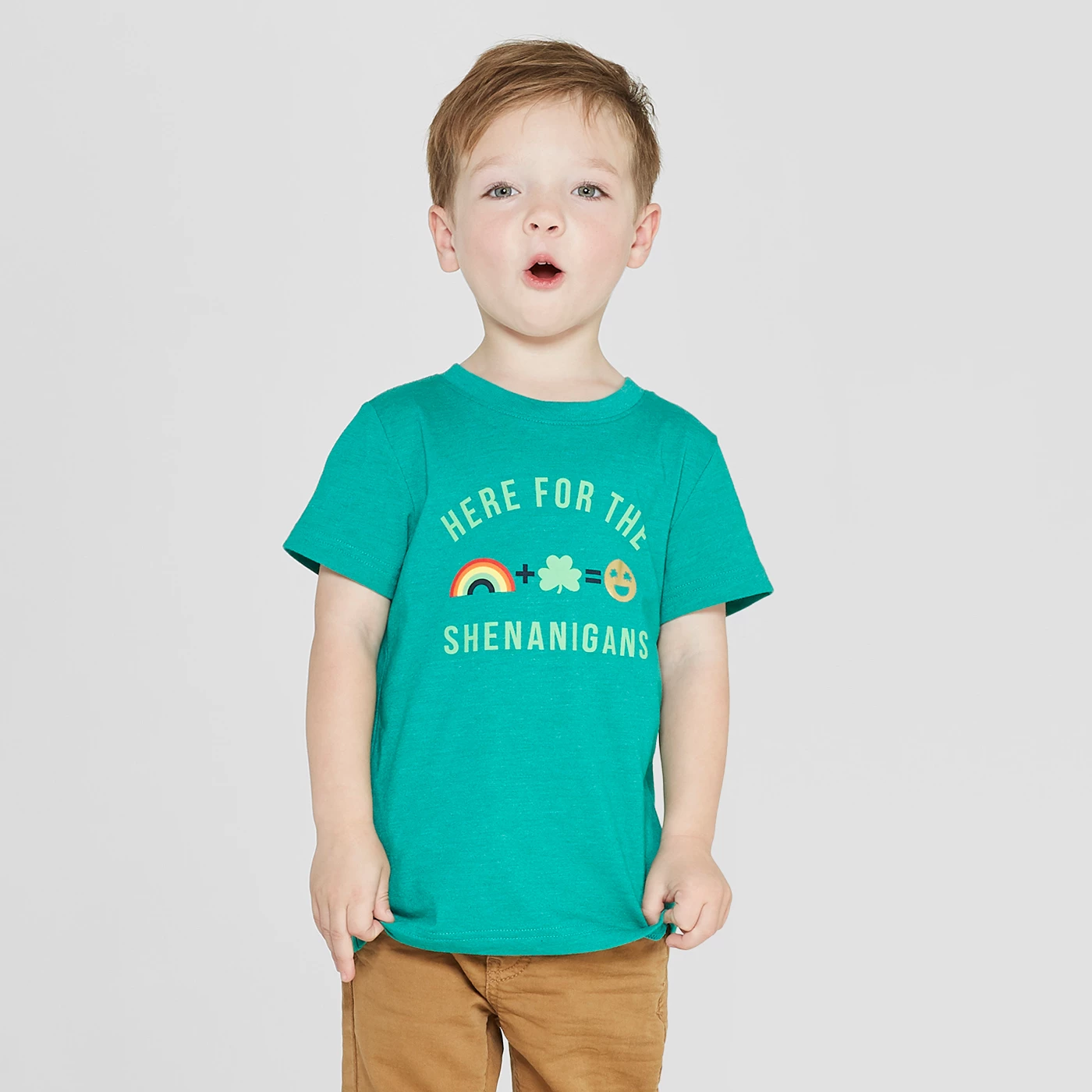 For the Creative Types!
If you haven't yet found the perfect St Patricks Day shirt then consider opening a shop on Printaroo and designing your own.  You can either print out a bunch of shirts for your family and friends or just direct them to your Printaroo site to order their own.  You'll surely become the favorite family member for your creative designs and easy ordering. Bonus points for saving them from being pinched!