Becoming a t-shirt maker and creating your own t-shirt from the comfort of your own home is easier than ever. It often comes down to the amount of money and time you want to spend learning and creating. We've outlined four different methods to help you get your ideas from your brain to the shirt.
Vinyl Cutting Machine
Cricut Explore Air Bundle 2 – $239.99
You will need to purchase a machine that is capable of cutting vinyl. There are many on the market, Cricut being one of them. You'd first design your image or text, then place the vinyl into the machine and the machine cuts it out for you. You then take your printed image and apply heat, either using an iron or a heat press and transfer the image onto the fabric. The great thing about this method is you will not have bulky equipment and the vinyl wears well onto the shirt. This is a great affordable option for the new t-shirt maker.
Pros
Affordable

Unique images and fonts can be used

Relatively fast
Cons
Additional tools are recommended, such as a heat press

Weeding of the image or wording can be time-consuming
Screen Printing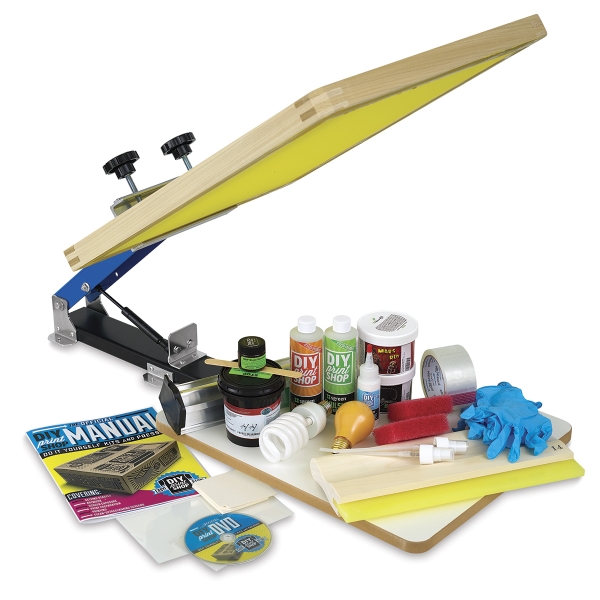 DickBlick.com DIY Print Shop Kit – $199.99
For the t-shirt maker that loves to get their hands dirty, this is a fun option. Screen printing is simply taking ink and forcing it through a screen to make a picture or pattern. In order to screen print, you'll need a stencil, nylon mesh, and permanent dye.  If you're just looking to have a t-shirt with one color then screen printing will be fine. Although if the image is complex or you want multiple colors you may want to look into a company screen printing the shirt themselves. Many companies use screen printing when printing a large number of shirts.
Pros
Perfect for a simple design

Durable

Great option for high print volumes

Cons
Cons
Limited on the number of colors that can be used

Set-up time
Direct to Garment (DTG)
Brother GTX Direct-To-Garment (DTG) Printer – $22,500
Probably the most expensive option, DTG is a great choice for the t-shirt maker who wants to go from hobbyist to full-time maker. DTG does require some knowledge before you get going but all you really need is a textile printer and ink. The t-shirt maker that uses this process has to be able to print highly complex images and colors. The one drawback to this method is you can often time end up with a low-resolution image if you are not using a high enough quality printer.
Pros
Can use multiple colors and more complex images

Quick turn around time

Relatively low set-up costs
Cons
Polyester shirts cannot be printed on

Printing onto dark colors can make the image appear less vibrant
T-Shirt Maker Fun Fact!
This is the process and the printer our manufacturing partners utilize here at Printaroo!
Dye Sublimation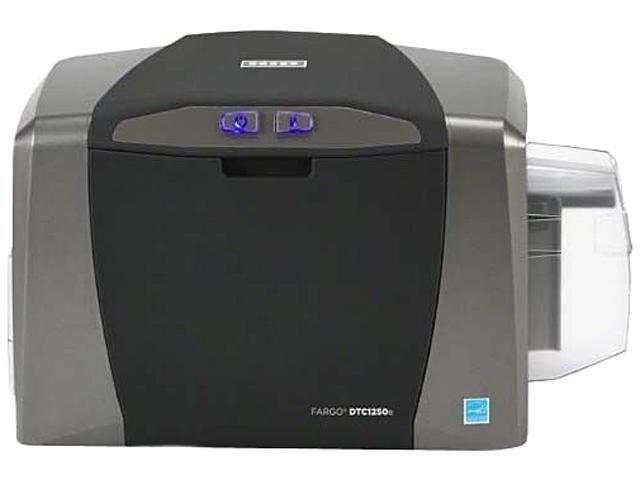 Fargo DTC1250e Direct-to-Cartridge – $1017.96
Perhaps the most complicated t-shirt printed method is dye sublimation. You will need a special liquid dye and heat press to get the final image on the shirt. Dye sublimation is a great option for printing on polyester shirts. Your final product will come out looking professionally done!
Pros
Image or text is last long

Will not crack or peel
Does not add weight or bulk to the item
Cons
Can only use polyester or polymer coated materials

Must use a heat press to set the image
So there you have it. Whether you want to start a business or just create a birthday shirt for your daughter, four unique options for the t-shirt maker that is just wanting to have fun and make some quality shirts in the process. Make sure to do your research before purchasing any equipment and have fun!