Birthday parties are just plain fun, and wearing a cute birthday girl shirt just increases that fun. We've compiled a list of 5 top birthday girl themed parties and adorably cute t-shirts to match.
Summer Camp Out
This theme would be fun whenever! Serve roasted hot dogs, s'mores, bags of potato chips, and pasta salad and those attending will leave with satisfied bellies.  This custom age campfire birthday shirt would make anyone feel special.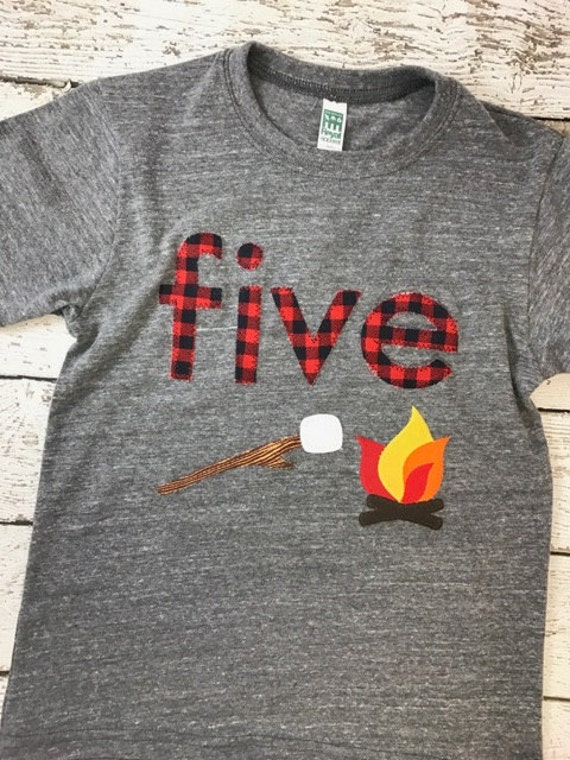 The Very Hungry Caterpillar
Quite possibly the cutest birthday theme idea yet! Using the book, The Very Hungry Caterpillar as the basis for the party, include cute caterpillar decorations, food, and cake. Perhaps instead of a layer cake, have cake pops all arranged in the shape and coloring of the caterpillar. In terms of food offer bowls full of all the food, the caterpillar ate in the book, such as strawberries, salami, oranges, etc. While you could easily make your own birthday girl shirt, Outofprint.com does offer some cute versions for adults and children.
Rainbow Party
It seems lately that you'll be hard pressed to find a birthday girl who doesn't love a rainbow, which makes our rainbow theme super versatile. Have a rainbow layer cake and offer a cute rainbow craft that will have all who attend feeling extra colorful. This birthday girl shirt checklist is a fun play on a traditional rainbow shirt.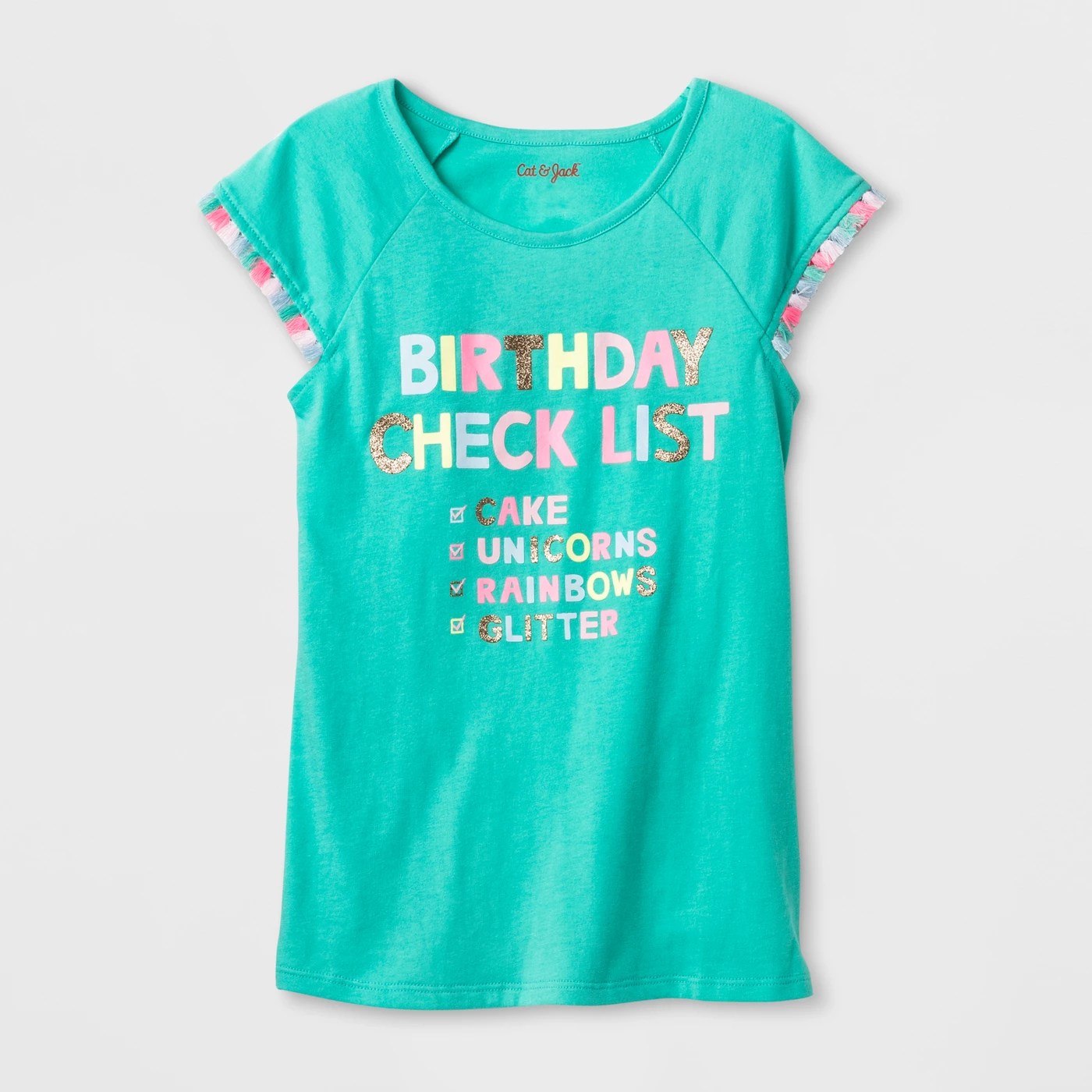 Pancake Breakfast Party
What kids, or adults, can resist, juice, donuts, and a hot stack of pancakes? This party idea is inexpensive and can easily be done at a local donut place or park. Not only did we find some adorably cute birthday girl shirt options but the entire website has some great pancake shirts for the whole family.
Beach Birthday Party
If you're in driving distance to a local beach, this might just be the perfect party for you.  Minimal set-up/clean up, and a party where kids get out tons of energy sounds almost too good to be true. Even if you're not near a beach you could purchase an inflatable pool or splash pad and still have some serious fun. While the birthday girl might be in a bathing suit most of the time, this cute sparkle rainbow shirt would be adorable for eating cake and opening presents.
Whether you're celebrating a first birthday or a 12th, having a special birthday girl shirt to match the birthday party theme is always a great idea. So, it's time to get planning, order the cake, pick the location, and select an adorably cute shirt for the birthday girl.